With few recent collecting trips, Steetley Minerals has received more attention than it normally does resulting in a further update not to long after the last one.  I am still going through specimens from the two significant collections acquired both with a strong emphasis on Derbyshire and the English Midlands: -
Ray Richardson collection.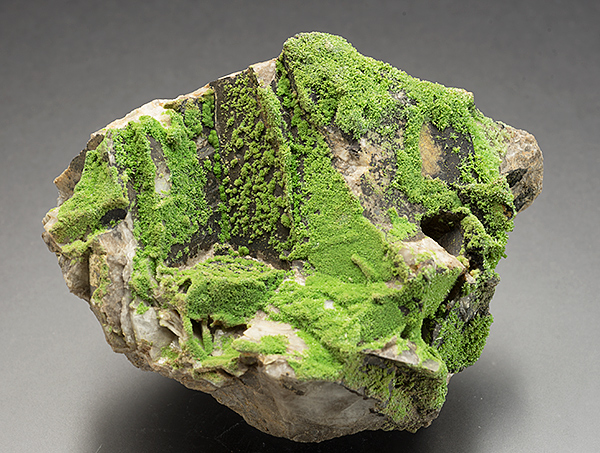 Ray, a collector based in Nottinghamshire started collecting in the 1970s and was particularly interested in Derbyshire and ore minerals of Cornwall building up a particularly fine collection of cassiterite specimens from the South-west of England.   He was active when it was possible to collect at locations such as at Calton Hill, and regularly visited Moor Farm, Masson Hill, and Fall Hill quarries along with Ladywash mine, his collection being particularly strong in material from these places.
His cassiterite collection consists of around 100 specimens from unusual locations across Cornwall and Devon, complimenting those from more well-known mines. He was an accomplished draughtsman, drawing many sketches of mining and quarrying scenes, contributing articles to the UK Journal of Mines and Minerals. He with his wife ran the gift shop for a time at Crich Tramway museum.
Alan Wardman collection
Alan, based in Derbyshire, spent his working life in the quarrying industry and because of this was uniquely placed to collect, his collection containing many fine Derbyshire specimens. These included ones from Tearsall, Moor Farm and Masson Hill quarries on Bonsall Moor, Golconda mine at Brassington, Arbor Low and Fall Hill quarry near Ashover.  Any Derbyshire Oakstone specimens he acquired were subsequently hand polished to bring out the structure. Along with Ray Richardson, he was involved in digging out some of the old lead workings and was a very good field collector.
The Weardale and County Durham information pages have been updated with the changes that have happened there in the last few years and additional photos of specimens added.  Hopefully in the next few weeks the information pages for Yorkshire will get a similar update.
We hope you enjoy exploring the website and that you find something of interest.    
Payment can be made through PayPal in British Pounds, US Dollars, Euros or Japanese Yen. Just click the relevant currency on the dropdown list on the home page.
If you have a mineral collection or single specimens to sell, then please contact me. We are always interested in buying mineral specimens as well as any associated collectable items.
January 2021 update on Covid-19 and Brexit


With government rules on Covid-19 as they are currently, we are working as normal provided we can arrange courier collections at our address.  Couriers will deliver to most addresses, but for example they will not deliver to P.O. boxes and they do need a contact phone number for the receiver.
Since January 1st shipments to mainland European destination are being adversely affected by the new customs arrangements. For the time being we are only offering tracked deliveries to European countries and there may be a sales tax to pay at the receiving end.  No UK VAT is included in our prices. We will continue to monitor the situation.